The talk considers the journey of Indians in South Africa from the 1860 moment, beyond its roots in abject colonialism, separation and exploitation, as part of a global entanglement. Writer Sarah Nuttall wrote that Entanglement is a condition of being twisted together or entwined, involved with; it speaks of an intimacy gained, even if it was resisted, or ignored or uninvited'. Pather considers these possibilities of an unstoppable entanglement looking at the limitations and pitfalls of artistic and cultural homogeneity, starting with a work that he created for the Metropolis Biennale in Copenhagen called 'Blind Spot'.
Prof Jay Pather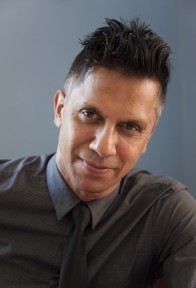 Professor, Director of ICA Theatre, Centre for Theatre, Dance & Performance Studies, University of Cape Town
Jay Pather is a choreographer, curator and academic. He is Professor at the University of Cape Town where he directs the Institute for Creative Arts. He curates the Infecting the City Festival and the ICA Live Art Festival in Cape Town, the Afrovibes Festival in Amsterdam and co-curates for Body, Image, Movement in Madrid; Spier Light Art in Cape Town and the Africa 2020/21 Season in France. Recent productions include What Remains for which he won a Fleur du Cap award for Best Direction. Publications include articles in Changing Metropolis ll; Rogue Urbanism; Performing Cities; Where Strangers Meet; Routledge Companion to Art in the Public Realm; New territories: theatre, drama, and performance in post-apartheid South Africa and a book, Transgressions, Live Art in South Africa. A current publication is Restless Infections, Public Art in South Africa. He initiated the Live Art Network Africa, served as juror for the International Award for Public Art, as Board Member for the National Arts Festival, and was recently made Chevalier des Arts et des Lettres by the French Government.